Pollywood queen
Neeru Bajwa
is all set to treat her fans this May with her upcoming movie '
Kokka
'. Starring with her in the film is the '
Surkhi Bindi
' fame actor
Gurnam Bhullar
. The movie's plot revolves around a couple, in which the girl is older than the boy; something which despite being a common thing is not accepted by society. That is why, while sharing the new poster of the movie, Neeru Bajwa posted a satirical caption.
Her caption reads – "Kehnde pyar umar vekh ke nhi hunda , par samjhdar duniya da samjhdaar pyar ehh jarur vekhda hona ke umar ch fark bhaawe howe par munda wadda howe te kudi choti , par jado pyar hunda hona ta saanu lagda ohh samjhdaar ni , pagalpan ch hunda hona , fer munda bhawe chota howe te kudi waddi , ehh kahaani badi wakhri hai par KOKKA hai ❤️" (They say love doesn't see age, however, the sensible love of this sensible world makes sure that when it comes to age difference, it is ok for a guy to be older than the girl. But when love happens, it doesn't happen in all your senses, it happens in the moment of madness, then it doesn't care whether the guy is younger and the girl is older. This story is a little different, but is Kokka)

Check out the poster of 'Kokka' starring Neeru Bajwa and Gurnam Bhullar: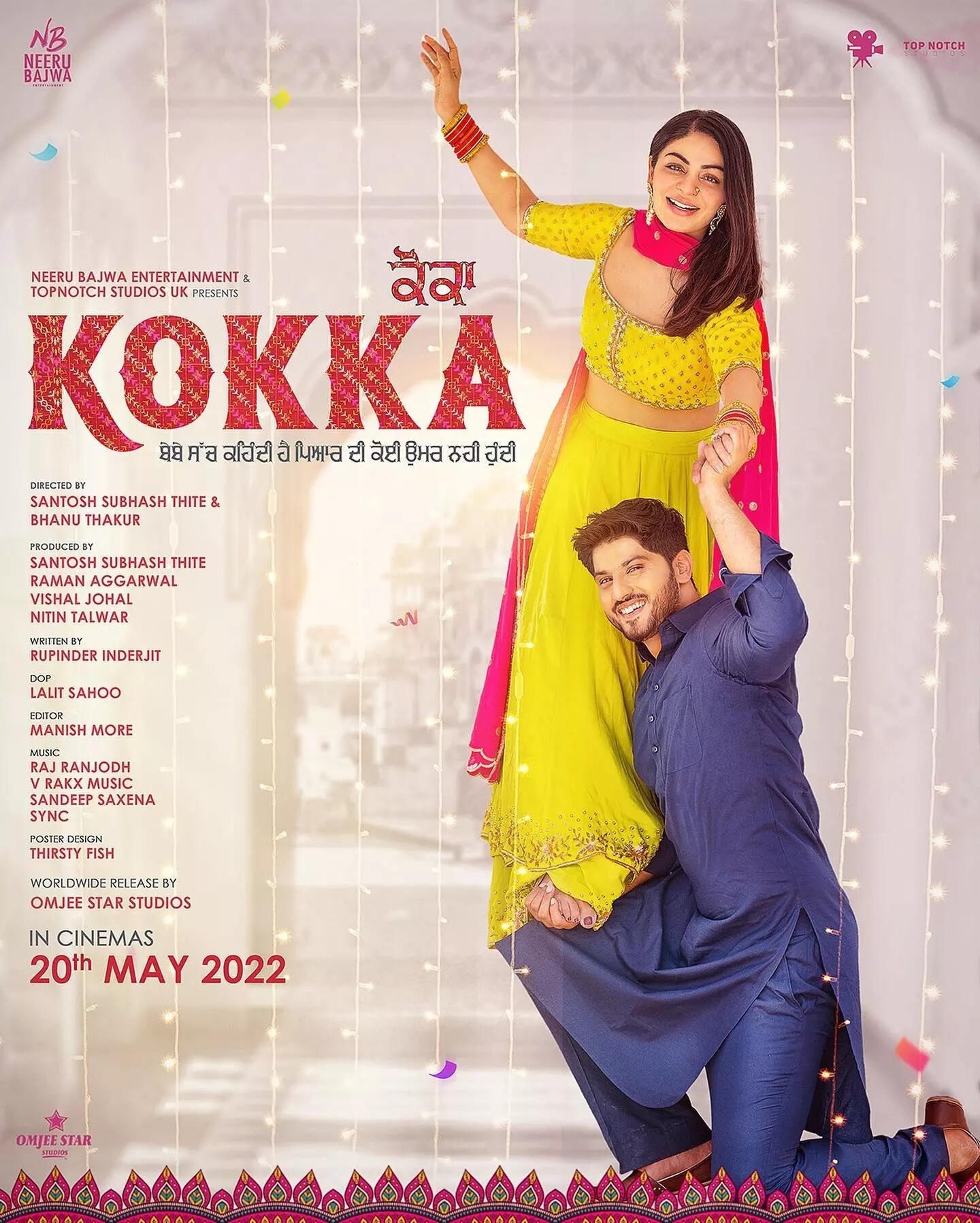 Directed by Santosh Subash Thite and Bhanu Thakur, the movie's plot has been written by Rupinder Inderjeet. It will be making it to the big screens on May 20, 2022.