Dreaming of becoming an actor is easy but achieving it requires a lot of hard work and patience as well. Shaan Groverr started acting on stage since the age of five, he is a trained dancer from Trinity School of London and has been a popular face of the Mumbai college festivals. From dramas to dance to hosting, this guy has done it all but attributes right decision making to his celebrity management agency
Times Talent
that supported him all through his journey and achieving his dreams. Here are the excerpts from a candid interview with the actor.
You started acting at the age of 5!

My parents had got me enrolled in this workshop and there was a play called Mowgli for which they wanted some 200 to 300 kids. I didn't know what an audition was but I remember 300 kids being around and I was constantly crying because I just wanted to go back home. We were given some lines and had to do something I don't even remember what. But strangely I was selected to play Mowgli. And there onwards, there was no looking back. We performed at some 10 to 15 places which included around 50-60 shows.
Post that I did quite a lot of theater workshops and took theatre seriously much later when I was in class 10th. I used to direct short films as well in school. I made a short film on dyslexia which was also awarded a very prestigious Vinod Dixit award which was created by the late Sheila Dikshit in the memory of her husband.
How did Bombay happen?

I had just passed 12th and was talking to few friends who were already in Mumbai pursuing acting who shared that it is always better to start early and that living independently teaches you a lot of things, the idea lured me. So I spoke to my parents about pursuing my career in acting in Mumbai. And so dad and I flew to the city and got admission in Jai Hind. Since I had a strong and successful cultural past, I represented my college at a lot of festivals like Malhar & Kaleidoscope. I was performing and also hosting so Mumbai college groups knew me very well. In the third year before my final exams, I joined the film Sanam Teri Kasam as an AD.

It was a wonderful experience but more importantly it gave me the validation that I can spend the entire time on a set.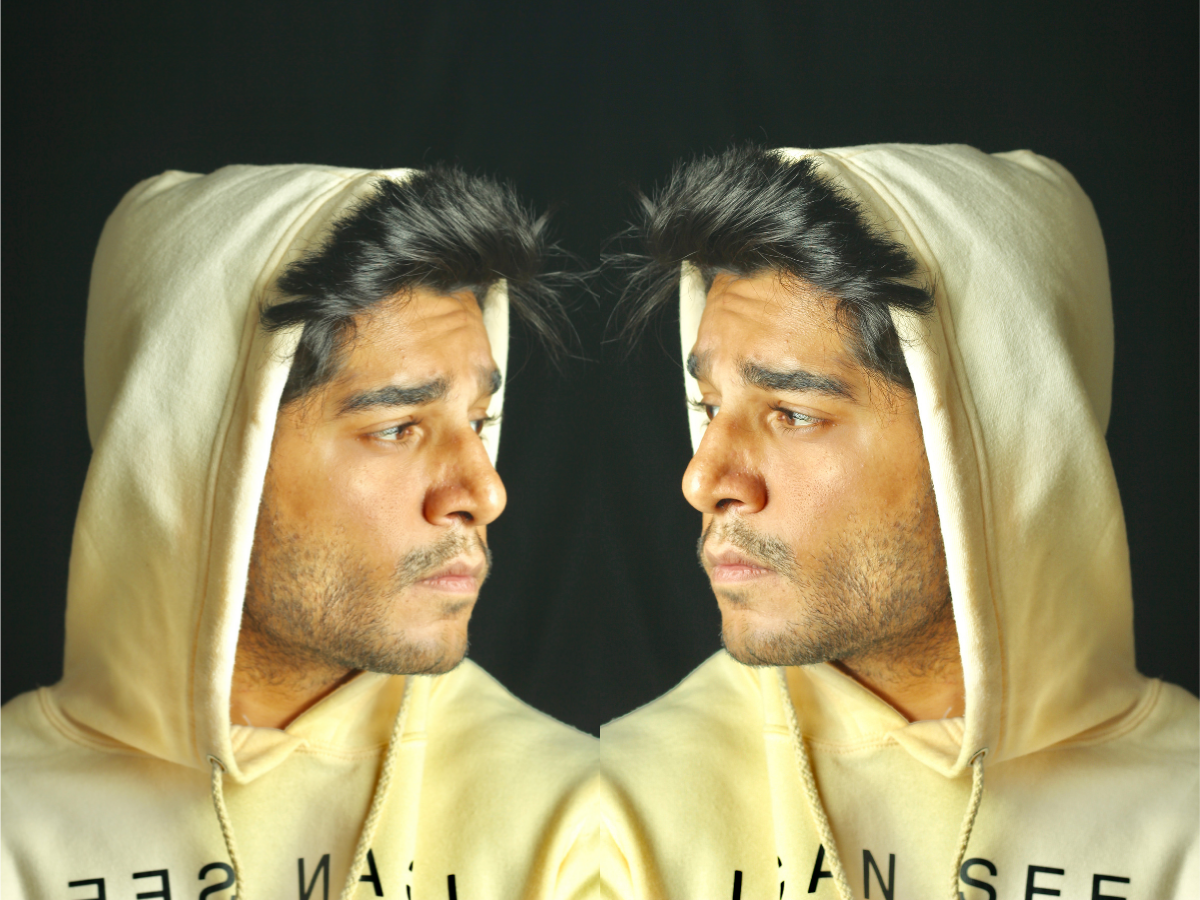 You have also worked with popular casting director Shanoo Sharma. Tell us something about that experience.

Shanoo ma'am had seen my dubsmashes and was really impressed by them. She called me over and asked me for a year's time to train me as an actor. I was startled. I couldn't believe this was really happening to me. I learnt a lot of things in that year also by watching so many good and great actors acting in front of me as I had started assisting Shanoo ma'am in casting.
But it was a very tough year for me as I had an unpaid internship and I got no time to invest either in grooming my skills or for studies because it was an exhausting job at YRF. Though I had some amazing moments also, like I helped Jim Sarbh train in Hindi for Raabta and we became really close and I had auditioned so many actors for Tiger Zinda Hai and Thugs of Hindostan.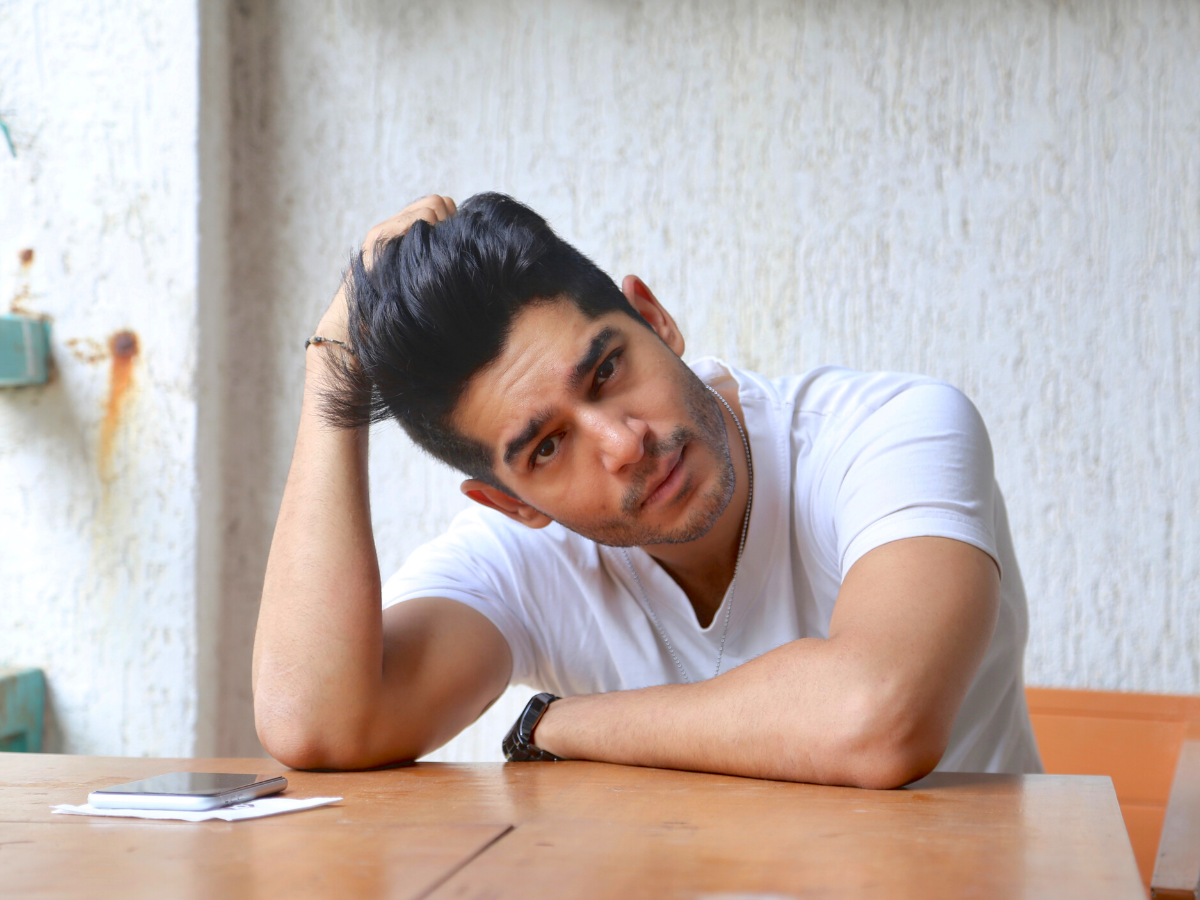 What did your first audition look like?

My first ever audition was for Noblemen and I cracked it. This felt great. It featured great actors like Soni Razdan, Kunal Kapoor, Muskkaan Jaferi and was directed by Vandana Kataria. The film went to many international film festivals and it is something I'm really proud of. And then in 2019 Netflix bought it and so you can see it on that platform now.
So which are your upcoming projects?

After Noblemen in a very quick succession, I got the PM Selfiewalli from Alt Balaji and then Rejctx season 2 happened on Zee5. The ad that I did with Ranveer Singh for Kotak became a big hit and people actually noticed me. But last year in June, it still feels unbelievable that I signed three shows back to back. Which is when I signed Roohaniyat and Boys Locker Room. I'm eagerly waiting for Boys Locker Room because it is a good project and might prove good for my career. And for all this I'm really thankful to my agency Times Talent, they really helped me in making the right judgements and bag the right projects.
Shaan Groverr is a Times Talent actor. Times Talent is one of India's leading talent discovery and management firms, catering to films, Web series/TV shows, TV commercials, print shoots, appearances, events, celebrity-driven brand activations and more. Contact: info.talentbooking@timesgroup.com