Riding high on the success of '
Ashoka Vanamlo Arjuna Kalyanam
', Ravi Kiran Kola's debut film '
Raja Vaaru Rani Gaaru
' has earned the status of a cult film over the years. He provided the story, screenplay and dialogues for the recently released 'Ashoka Vanamlo Arjuna Kalyanam', which left the audience and critics impressed with its unconventional storytelling and performances. We caught up with
Ravi Kiran Kola
over a zoom call for a chat on his much-acclaimed film, his journey into films, his take on the Hindi-South film debate, and more.
How was your parents' reaction when you told them that you wanted to become a director?
Yes, I told them I wanted to become a film director and my father didn't believe me. But my mother has always supported me. Unfortunately, my father expired before I became a filmmaker. I started making a film after his demise. It always hurts me as he could not see my success.

Did you face any financial struggles?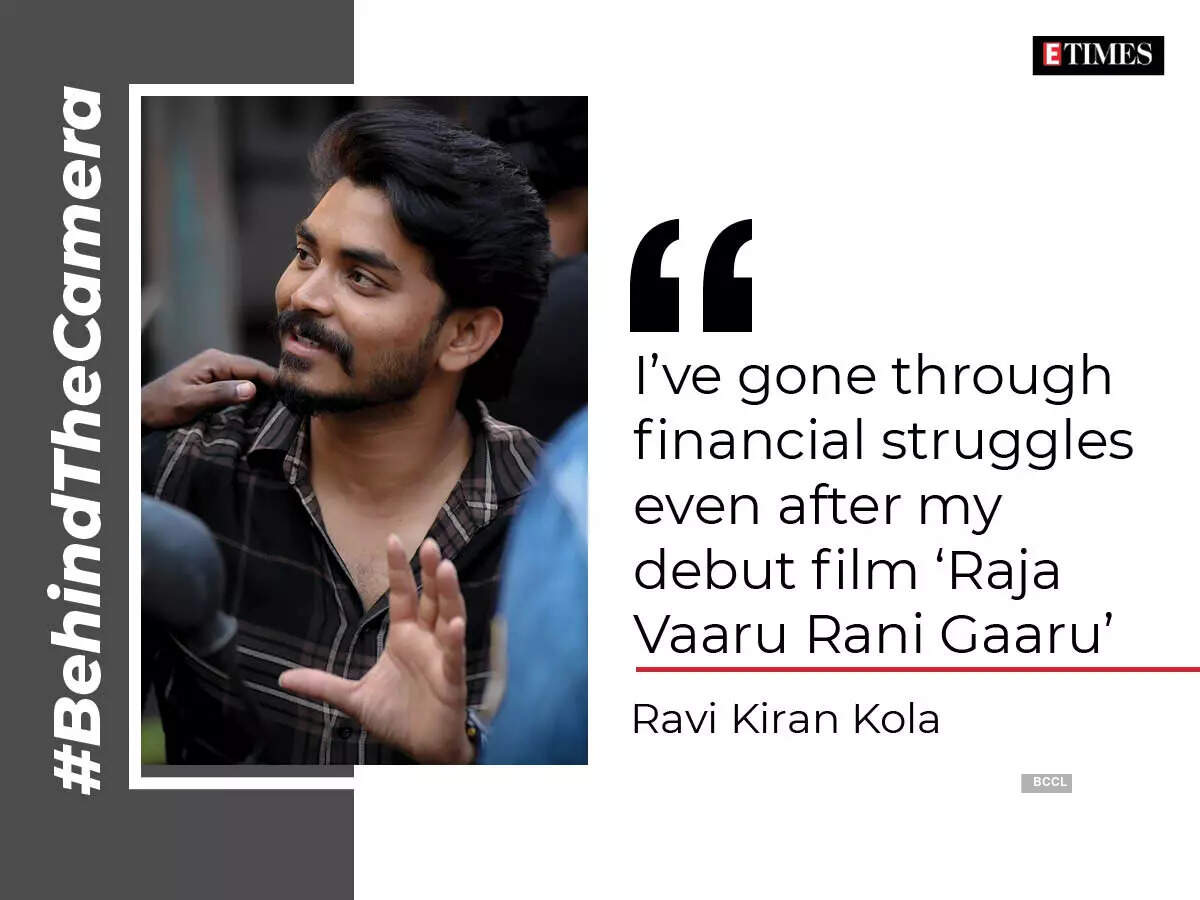 Yes, I've gone through financial struggles even after my debut film Raja Vaaru Rani Gaaru was released and became a success. I didn't even earn a single rupee from this film. Not just me, my team hasn't too. But we tasted success with our first attempt. I have a younger sister and a brother. No matter how much trouble I had, I never asked them for anything. We used to go to a park in Hyderabad every day. One day, we saw there was an entry ticket to enter the park. I had only Rs 13 and couldn't afford to go in. We decided to go back to the room as we needed to buy a curd pack for that night. The roof in my room was always leaking from rainwater. We used to sleep on one side of the room to avoid getting wet in the rain.
How are you enjoying the film's success?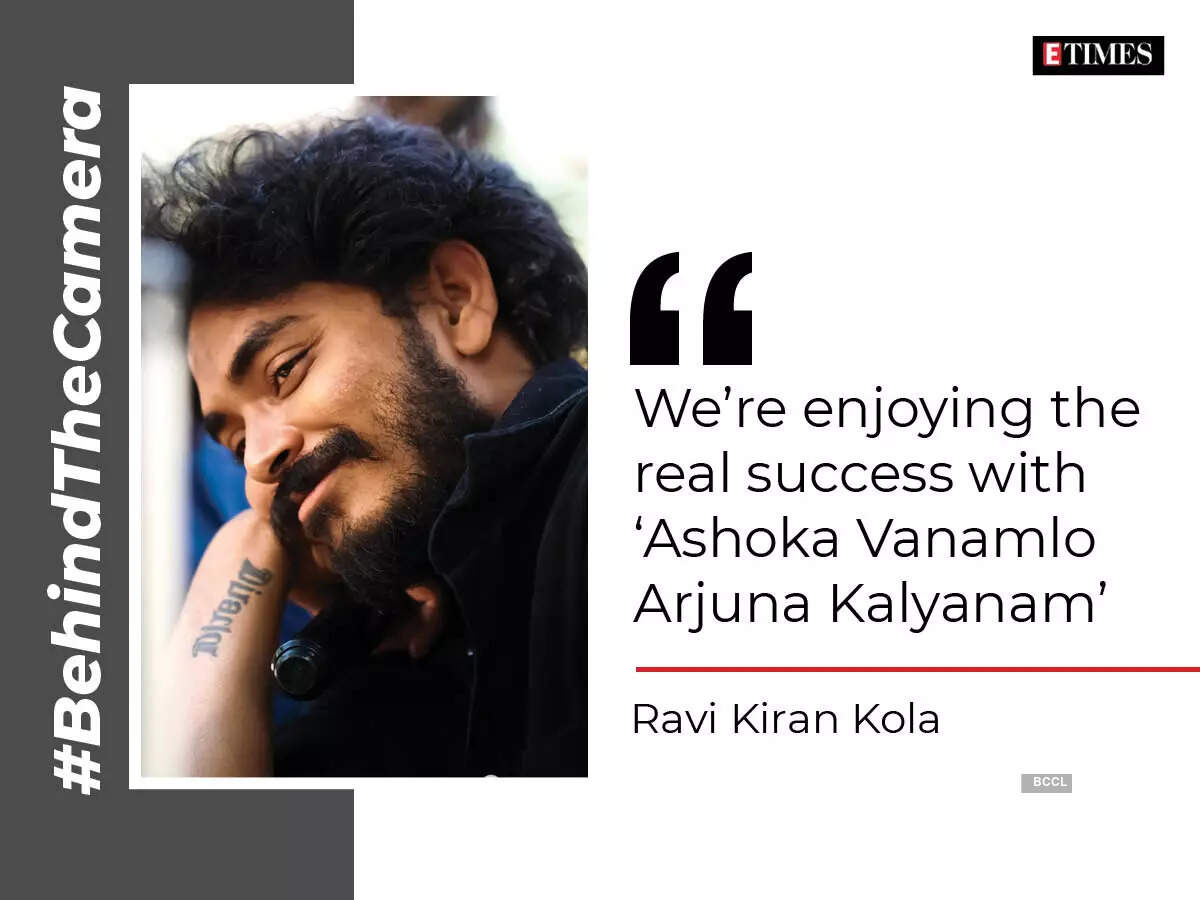 I got a good name in the industry for making a feel-good entertainer like 'Raja Vaaru Rani Gaaru'. Now, we're enjoying the real success with 'Ashoka Vanamlo Arjuna Kalyanam'. Everyone applauded our film 'Raja Vaaru Rani Gaaru' when it was released. Now, we're enjoying something new that we have never before experienced. I've never experienced this type of pleasure before.
Why didn't you direct 'Ashoka Vanamlo Arjuna Kalyanam'?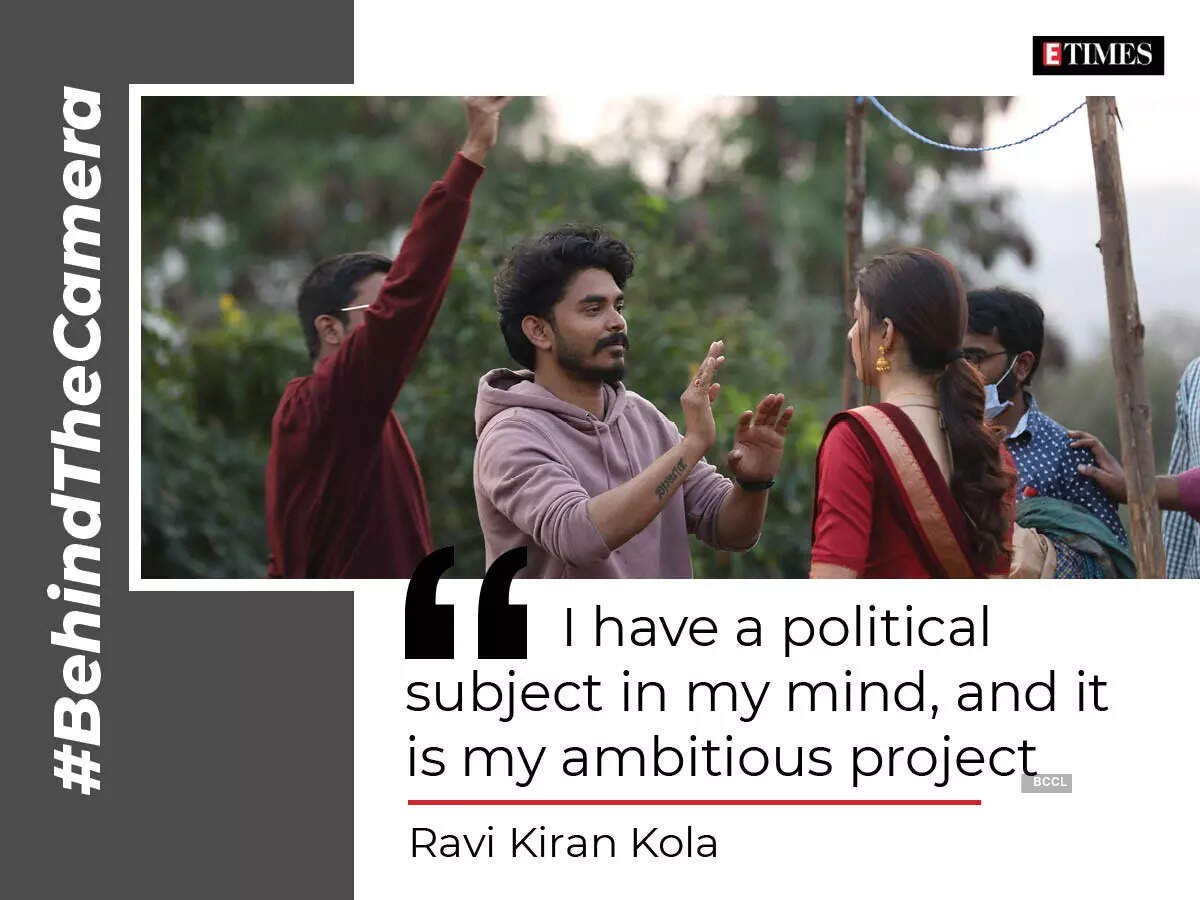 There is no such thing as a big reason. To give a chance to the assistant directors working with me, I did not direct 'Ashoka Vanamlo Arjuna Kalyanam'. But I provided the story, screenplay and dialogues for the film. Moreover, I want my second film to be a huge one. I have a political subject in my mind, and it is my ambitious project. I will be directing that movie.
Who is your first priority for the character of Arjun in 'AVAK'?
While penning the story for 'AVAK', I had some names in my mind, but we haven't approached anybody. Director Viday Sagar Chinta Garu suggested Vishwak Sen's name, and I approached him to explain the story. Earlier, I and Vishwak Sen wanted to work on a film, and I already narrated the same plot. He didn't like it. This time, he was shocked to hear the same story and not ready to do it. But when my narration reached the interval, he was already involved in it and decided to do it without any second thought. He loved the entertainment quotient in the subject and did it. And the rest is history.
How did the heroine selection take place?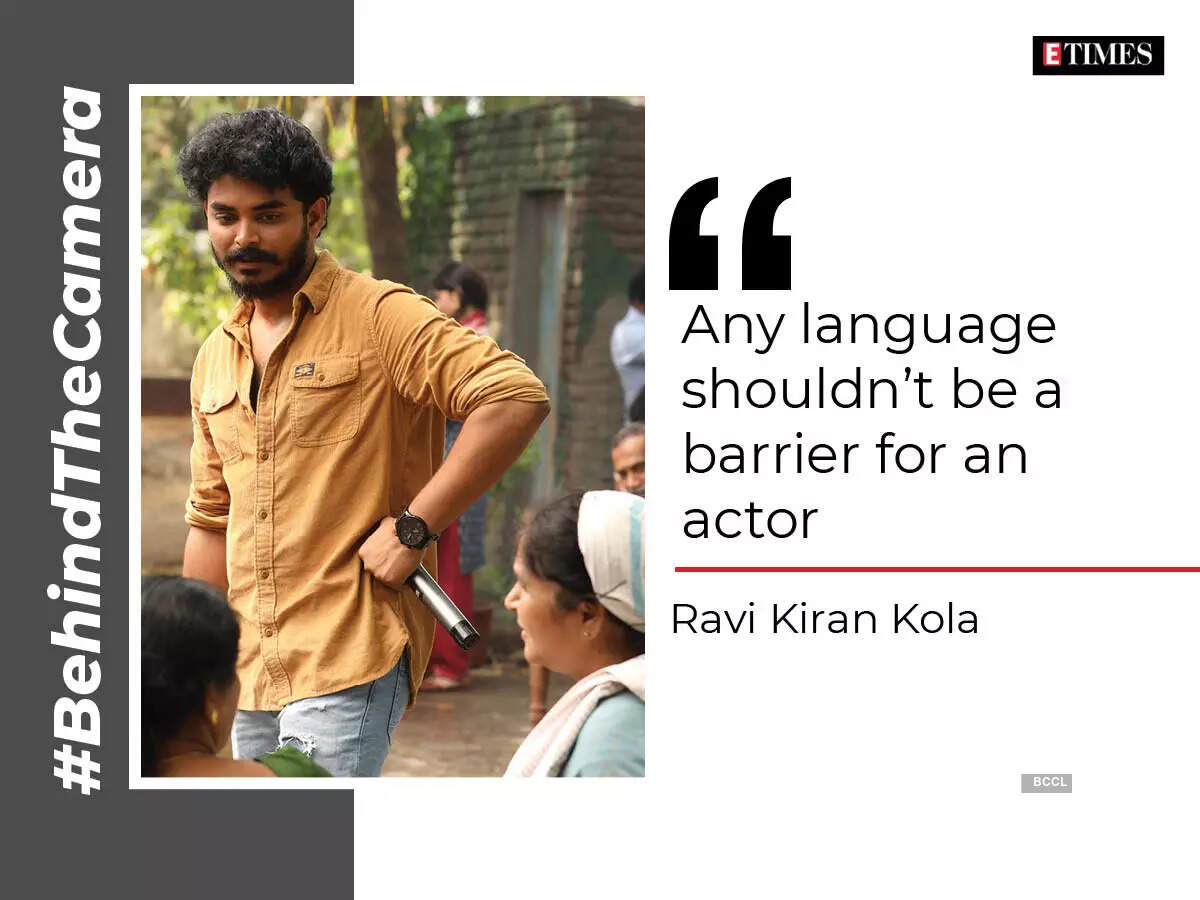 For the female lead role, we've gone through thousands of profiles. Our first priority was a Telugu actress. Beauty is not enough, she must be a good artist. There are several Telugu heroines out there. But we had an issue with their busy schedules. So, we have finally chosen Rukshar Dhillon to play the female lead named Madhavi. I want to say one thing any language shouldn't be a barrier for an actor.
Do you have plans to release the film in other languages?
Everyone says it would be nice to make it in different languages, especially in Malayalam. We don't have any plans to dub it in other languages, but there might be a chance to remake it in Mollywood. We're sure it will work out even in Tamil and Malayalam. But I don't have any idea whether I will be helming or not.
When did you shoot 'Ashoka Vanamlo Arjuna Kalyanam'?
We shot
'Ashoka Vanamlo Arjuna Kalyanam' during the second wave of the Coronavirus pandemic. I penned the story during the first lockdown. The pre-production work was done during the second lockdown. The film went on to the floors during the third wave. We have taken necessary precautions to protect ourselves from the COVID-19 virus. We had a little trouble taking good care of everyone on the sets.
How did you convince all the actors to come on board?
We managed to convince the entire cast to come on board because they all loved their respective characters immensely. And I'm very detailed when it comes to characterization. Every character in the movie has its own priority. There are significant dialogues for each character in the movie. We love each character and how its characterization has been developed. Initially, they were not happy with what was happening in the background. But gradually, they realized how their character is very significant in the movie.
Did you watch 'RRR' and 'KGF: Chapter 2'? What is your review of them?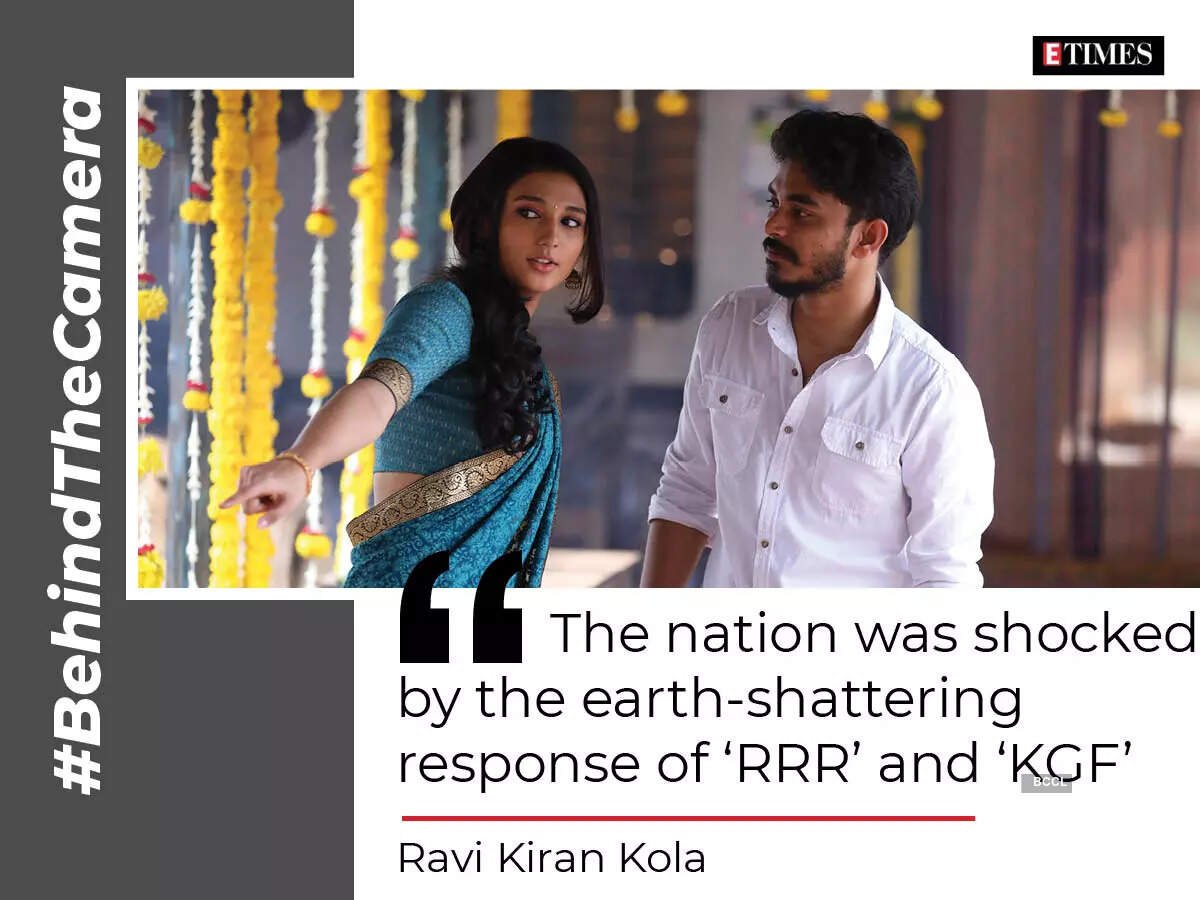 The nation was shocked by the earth-shattering response of 'RRR' and 'KGF'. There are some films that have grown much bigger than the worlds they inhabited. They have inspired, affected, and entertained us so deeply that we hold them closer to our hearts. 'RRR' and 'KGF' are the same. These two are really great movies that overflow with manifold emotions.
What is your take on South cinema conquering the Hindi film industry?
It's quite common for people like that to have a sense of identity. There is nothing wrong with elevating your place or actor, but underestimating another place is not so human. This is not really a healthy atmosphere for the people of cinema. Be it region, language, or actor, every film industry is producing movies that influence the audience worldwide. South cinema, especially, has been the game-changer in the last couple of years and has catered phenomenal content. This is something that everyone has to admit.
Who is your favourite filmmaker?
My favourite filmmakers are Mani Ratnam and Rajkumar Hirani. I like their stories very much. But I feel there is no one better than Mani Ratnam garu when it comes to filmmaking. Someday, my desire is to take a single shot like him. He is one of the finest directors to storyboard his movies and knows exactly where to put a camera. He is a genius in his work.
Who is your favourite actor?
My all-time favourite actor is megastar Chiranjeevi. I am a big fan of him. I grew up watching his films. There are so many actors I like, but Chiranjeevi has been my hero since childhood. He has everything I want in an actor because he's capable of being both a movie star and an actor. That is not possible for everyone. I believe he is the most charismatic actor in Indian cinema and his magnetism is unparalleled.
What is your advice to young directors to thrive in filmmaking?


There are so many young aspiring directors out there and I've seen some talented youngsters among them. I've also seen some people who are not serious about their careers. Learn something every day related to your craft. We need to learn to think carefully about what we want to do. Do not wait for someone to come and give you a chance. Do not waste your time on chances. Whatever you do, do it according to a plan.